First Meeting
Can Making a Will be Fun?
I met with some new clients the other day.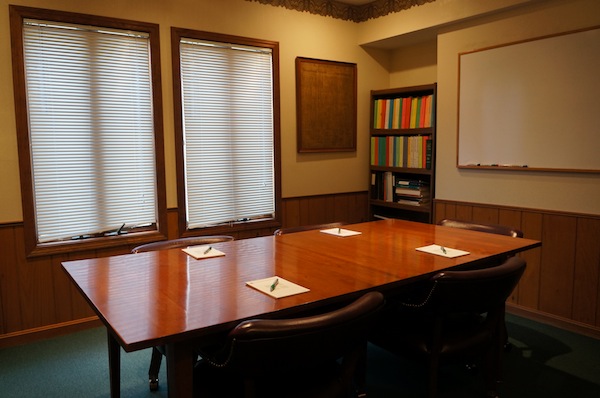 They were a young couple, with their first child well on its way. The husband is the son of a good client, though I had never met him before.
We went through my usual first meeting topics, including the ethics of representing two parties; what is probate and what is non-probate property; what a Will does, what Powers of Attorney do, and what advanced medical directives – Living Wills and Health Care Powers of Attorney – do. In discussing these documents, I also touch upon quality of life considerations, organ donation, and funeral plans.
This is all pretty heavy stuff, especially for a young couple expecting their first child. It is also very important stuff. As the wife observed, it is easier to deal with this material now, while the possibility of death and disability seems so remote, than if it were staring them in the face.
Even though it is heavy stuff, I approach the topics with humor, sprinkling in anecdotes that I have come across in my practice. If you can't laugh about them, then these topics can become oppressively depressing. Reader's Digest has got it right: Laughter is the Best Medicine. According to Psychology Today, there is scientific evidence to back the assertion.
When we finished up, the wife said that she didn't realize that making a Will could be so overwhelming, that there was so much involved – but also that she learned a lot. The husband said he never thought that making a Will could be so much fun. Both of those comments were gratifying.
That is what I try to do: to teach and inform the client what these documents mean and what they do, and to try and make what could be a depressing topic painless. I also think it's fun. It is one of the things I most enjoy about our practice.

- Benjamin F. Farah